Bruce Roberts 36.6 Steel (Guaymas MX)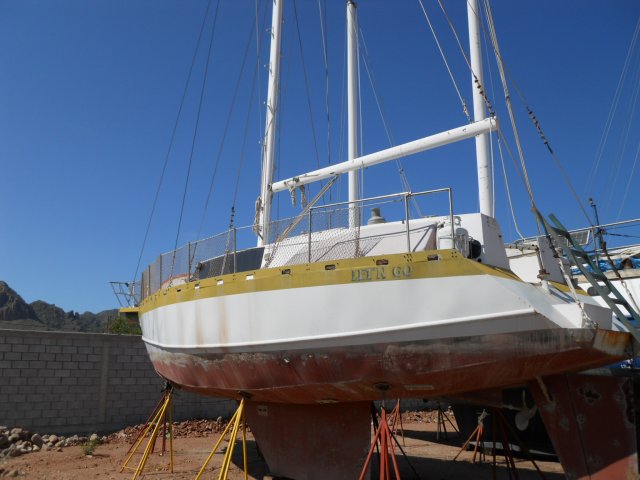 Bruce Roberts 36.6 Steel
"LET N GO" is a steel hull perhaps a Bruce Roberts design.
It is 36.6 ft long with a beam of 12.3 ft and the USCG documents don't specify draft,
although depth is listed at 10.9 ft.
It has a 60 hp Pisces diesel engine (looks good) and basic radios (condition unkown).
The forward cabin has a lot of sails and what they are is anyones guess.
Production year is listed as unkown.
The hull needs to be sandblasted, primed and repainted, but the steel appears good.