Gone Free Boat + trailer (Mystic NJ)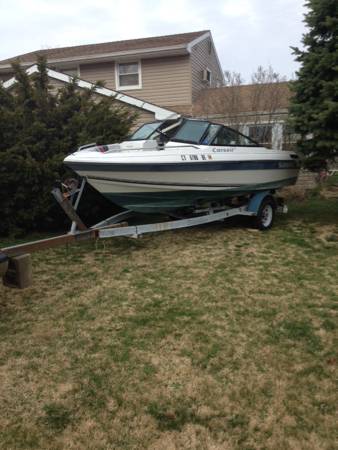 Boat and trailer.
The motor is still in the boat but it is missing parts and missing out drive. Steering is still there.
Trailer looks to be in great condition. Tires hold air and look great too.
I "might"have the old title to the boat. No title to trailer.
Free some tow it away.
You might need a set of magnetic tow lights because I am not sure if the lights work or not.
It's was given to me and I was going to keep it for the trailer but I don't have the time any more and sold my other boat so I have no use for it any more.