Gone - Formosa 41 Ketch Project Boat (Anacortes WA)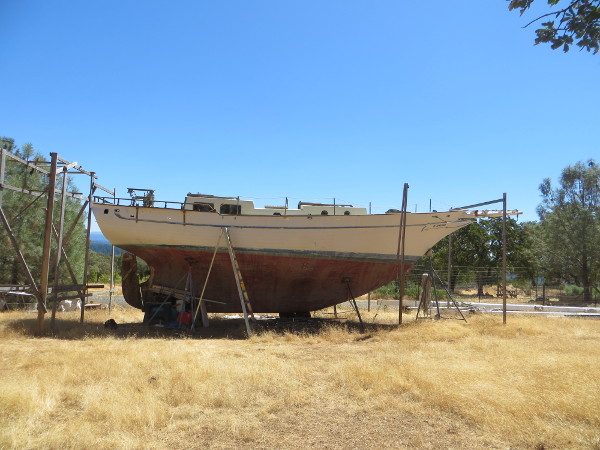 Formosa 41 Ketch Project Boat
It was the dream project of an elderly man who recently died. His wife is 80 years old and just wants someone to take it away and hopefully continue her husband's dream.
This is a serious project which will take years to complete for a skilled craftsperson.
Please do NOT contact me unless you have a place to put her and the skills or serious intent on developing those skills. Anyone seriously interested must contact me first and if I believe you can handle the project, will put you in contact with my friend Richard, who will handle showing it to you.
The hull appears to be sound with no sign of blisters I could see.
It does need scraping and painting as one would expect.
There are no holes of any places I could see in need of serious work on it.
The worst part of the hull is deterioration around the prop and rudder supports, but it appears superficial. The rudder itself is deteriorated beyond repair, but still intact enough to use as a template to build a new one.
They are probably rebuildable. Having done mine, I expect it would take between $500 and $1,000 and a month work on each mast, possibly more. All of the standing riggiing appears to be there and there are staylock or Norseman eyes on them, don't know which, but they are reuseable and appear to be in good shape