28ft Lancer (Falmouth RI)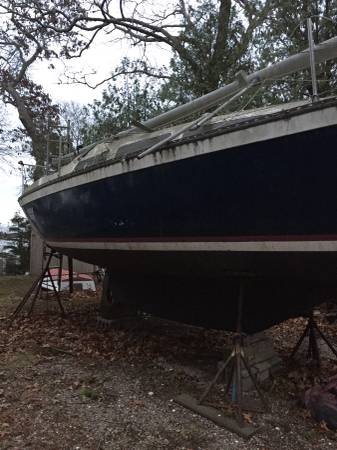 28ft Lancer Sailboat
with a shoal keel (draws 2.5ft) is yours for free,
all you have to do to acquire this boat is
pay to have it moved from where it is
and find some jack stands or a trailer to put it on.
My grandfather passed away recently and was previously trying to donate this boat.
It comes with a jib and a main sail that are both in great shape
as they were stored inside along with the cushions.
It has been out of the water for a couple years but
some power washing and interior work are all that is needed to get her looking great again.
If you were to put it in the water tomorrow she would float
and sail just fine.
Message to come check it out.
She is being given away as is, first come first serve.