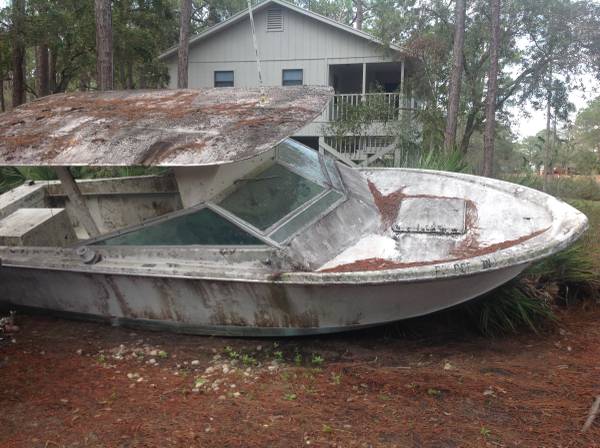 Old Boat
measures about 23 ft.
Please Read: I have No Papers on this boat.
No hull plate to look at for numbers.
It is abandoned on my property.
Checked with law enforcement, it is OK to give it away.
I don't see any holes in the hull but you must check it.
It looks like it could be cleaned up with some serious work.
PLEASE READ: Has inboard Motor, I can't see what brand or anything about it.
I SERIOUSLY DOUBT IT RUNS.
It seems really heavy, I don't have any way to help you move it.
Come look at it.
Maybe you are the person who can take on this project!