SpeedBoat on Trailer (Jacksonville FL)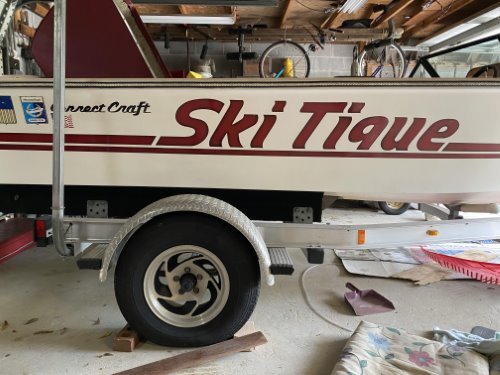 SpeedBoat on Trailer
This boat was in storage for over 30 years in North Carolina.
My friend owned this and we went out 2x when it was brought to Fla.
When she passed of cancer she willed this to me.
351 with 4 barrel. New high temp exhaust, carb rebuild, tune up, battery and electrical.
Velvet drive tranny and newer trailer.
Boat hauls ass smoothly.
Engine compression test done by Whalen marina came out at 99.3%.
The floor needs replacing and some stringers, plus carpet.
I do not have the time anymore.
$3500.00. Takes it all.