HUDSON Force50 $7500 (Solomons MD)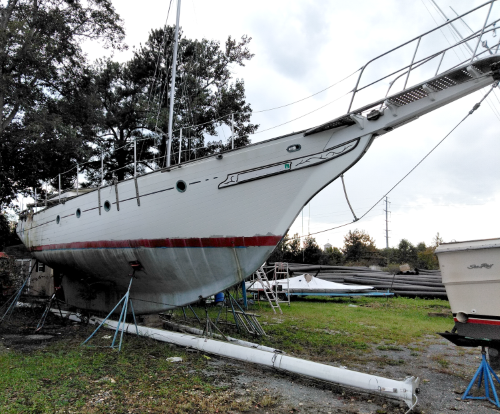 1976 HUDSON Force50
This was going to be my retirement boat, but it got caught up in litigation.
I now have to sell it due to age and health issues.
It is a beautiful boat (or could be again) and has served me well for 20 years.
I'm asking $7,500, but would be willing to let it go for less
to someone who would restore it to its former glory.
I would just hate to see it go to the boat breakers.
It is currently on the hard in Solomons Maryland.
Here is a link to another website where it is advertised.
https://www.rightboat.com/us/boats-for-sale/hudson/force50/rb361434
Note that it is basically a bare hull but with nice teak railings and cockpit sole,
wood floors and doors interior that are still in good shape.
No engine...but that means you can decide how you want to power it.
Boat is ocean capable with heavy keel.