Grampian 26 $1800 (Hayes VA)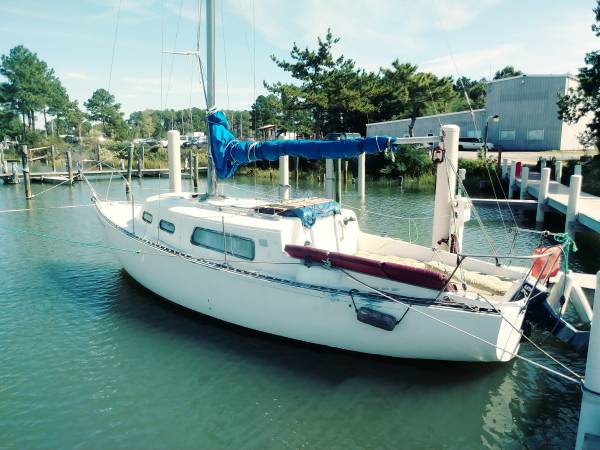 Grampian 26 - $1800
A great little boat for sale.
Worth Every Penny
I have slowly been working on it over the past few weeks since I acquired it.
I have cleaned it up very well.
She just needs someone who can spend the time on her.
I live 6 hours away so its hard to get here to work on it.
Located at Crown Pointe Marina

Had a good running Honda 75ho outboard, comes with a spare engine for parts.
Has sails, two anchors, and a new anchor line.
The boat is large enough for me to walk around in comfortably at 6 foot tall.
Great for a guy who just wants a cheap place to live.
The marina she is at is fantastic with all amenities.
She is hooked up to off shore power.
Just needs a good refit, or great just as she is.