Cape Dory 1971 $400 (Mandeville LA)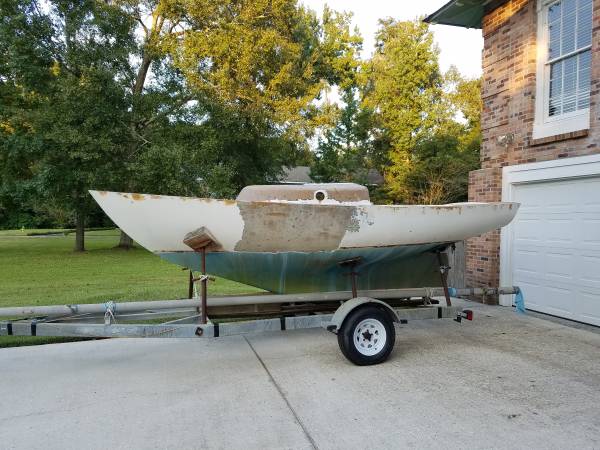 1971 CD Typhoon
This is a project!
Previous owner(s) started the restoration.
http://www.capedory.org/specs/typhoon.htm
Most parts available
(some missing/broken parts, eg, missing one winch post, broken spreader, missing port lights, etc.).
Selling complete.
I bought the trailer and boat without a title, will be sold on bill of sale.
My loss is your gain...I've lost interest.
The manufacture date of the vessel pre-dates
1972 when Hull Identification Numbers (HIN's) became mandatory...
assumed to be a 1971 model based on the Cape Dory Plate number.