Gone - 78' Brigantine Schooner 1933 $5500 (Moss Landing CA)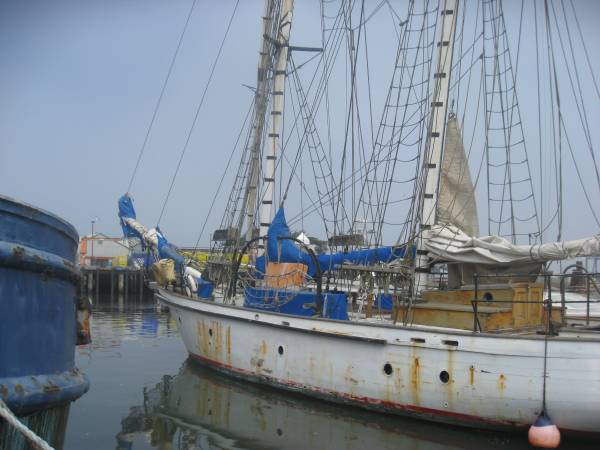 78' Brigantine Schooner 1933
Built in 1933, this beautiful brigantine schooner has served as a charter vessel, private yacht and live aboard, as well as played a role in John Wayne films.
Currently in need of immediate attention to the rigging and sealing the decks.
The 453 detroit diesel starts right up and sounds good.
There are limited areas of deterioration due to rain water as well as some damage to the port bow rail where it reportedly hit a piling during docking.
A great opportunity for the right owner.
I am only seeking compensation for out of pocket moorage expenses.
If we cannot find a suitable buyer in the area we will move it up to our shipyard in Washington for a full restoration.