Gone - 28 foot sailboat $500 (Lexington AL)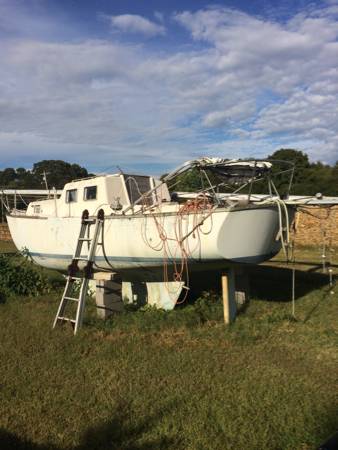 Used 28 foot sail boat.
Great project boat.
Still floats but has been out of water for a few years.
Has inboard engine that needs to be rebuilt. Comes with 3 sails.
No trailer. I can arrange for delivery if you pay for it.