Gone - 26 Foot Project Sailboat - $99 (Cobb Island MD)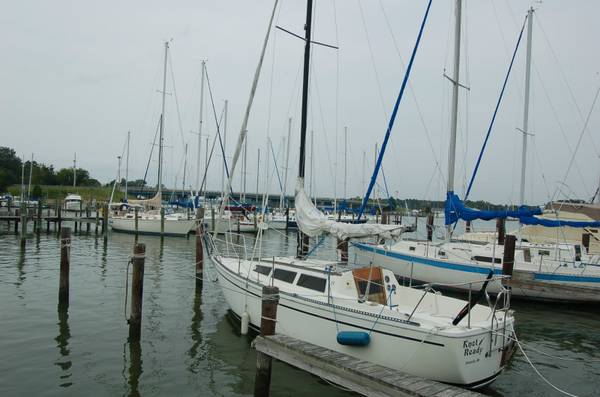 26 foot S2 8.0 Sailboat
Price cut to $99 and you take over August month-to-month slip fee of $150/month ... T
hat's less than $4/foot! I need your help to save this 26 foot S2 8.0 Sailboat.
It's on blocks at a marina in Cobb Island Md with an assigned slip.
I bought it last fall from the previous owner who didn't put the boat back into the water in 2014 I'm told because of his ill health.
I believe it would shine with a good cleaning, some stain/varnish and a small outboard motor.
But, since I live in Virginia, it's just too far away for me to fix it up and berth it in Maryland.
It pains me to let it go but I know I'm not going to put in the effort.
My loss could be your gain. Get me $99 and put in some effort ...
You'll be the captain/owner of a rather nice sailboat.
I've paid the Marina Fees through the end of July.