2001 Catalina c16.5k Bid $5.95 (San Diego CA)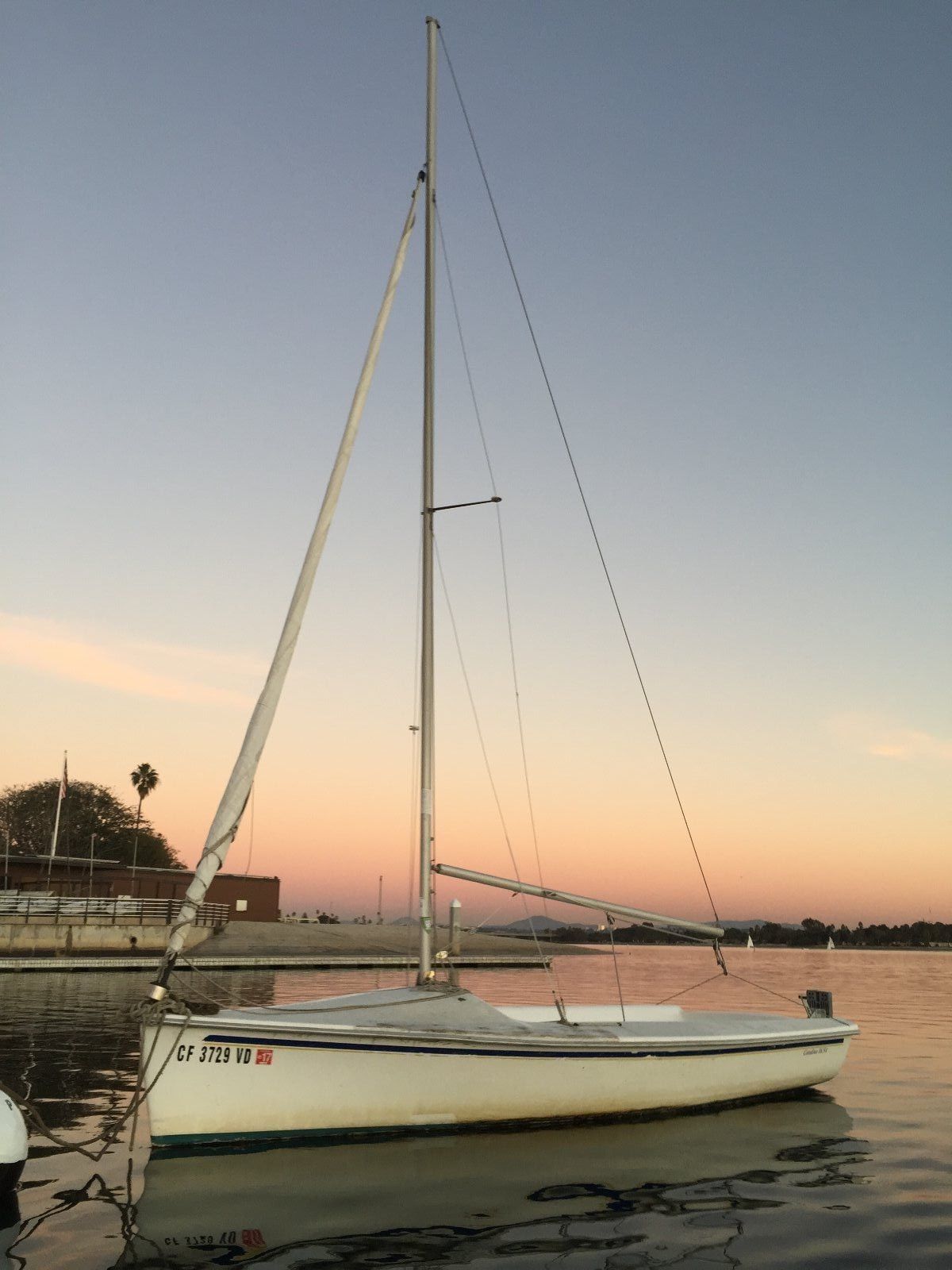 2001 Catalina c16.5k
Late model Catalina yachts fixed keel sloop rigged sailboat at a giveaway price!
It's Catalina's smallest fixed keel boat with a full sloop rig, designed for performance.
Large open cockpit design with roller furling jib.
It is a project that will need work to be ready to sail, and is not pretty. With some effort this could be a great day sailor or excellent platform to learn how to sail.
I restore boats for a living and just don't have time for this one. It was purchased through a government auction and is in need of some attention.
With some time and very little money this boat would be worth about $3,000.
Here's what it needs:
1. It has a crack in the hull from being run aground which should have fiberglass repair.
2. Deck has a small crack that should have fiberglass repair.
3. One spreader is missing.
4. Has rudder, but needs a tiller.
5. Needs a new mainsail.
What's included:
1. Nice roller furling with good headsail.
2. Adjustable outboard bracket.
3. All fixed and running rigging is in good condition.
4. Fenders
5. Dock lines
6. Safety equipment and life jackets.
7. Sunbrella mainsail cover