1976 Irwin 37 Bid$200 (Niceville FL)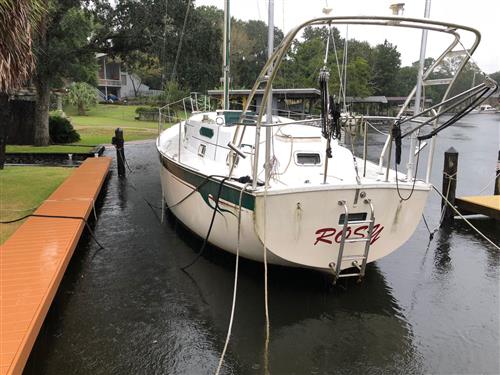 1976 Irwin 37
This vessel was built like a tank from front to back.
It was in the middle of a complete restoration before the water damage
(it flooded from an unattended water hose while tied up at the dock just overnight).
I am now currently retired and I do not have the funds to carry on this project,
especially after taking a huge step back.
The majority of the parts were removed from the boat.
I have replaced the through hulls and windows.
Cushions are all brand new.
It has a Perkins 4-108 Diesel Engine, 80 gallon fuel tank,
180 gallon tank for freshwater and 70 gallon tank for black water.
I drove it in the dock where it currently sits, but now the engine is not operational.
I've seen rebuild kits at $600 (it may not need it, not really sure).
I honestly want this to go to someone willing to finish what I didn't.