19' 1986 Citation for sale $500 (Windsor Mill MD)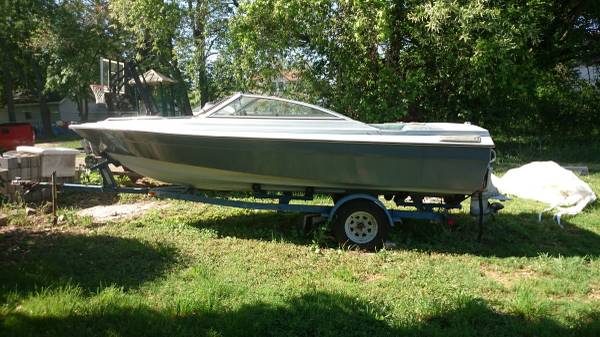 1986 Citation for sale Boat and trailer for $500.00
I have a 1986 Citation for sale Boat and trailer for $500.00 neg.
I bought this boat with all intentions of dressing her up and using it out on the water but have not had any time for the boat for 3 years, unfortunately I have to let it go now, as I am moving to Pennsylvania and wouldn't have time for it for quite a while... The only things I have done to this boat is put new trailer tires on the trailer, paint the hull grey as you see in the pictures, and register it which expires this year...
When I bought the boat I was told by the previous owner which is a trusted friend of mine that when he bought it, it was pulled off of the water and was running. Unfortunately I was not given a key to the boat and don't have enough boat "know how" to check it, so you'd be buying it as is.
I have titles to both boat and trailer also.