16 foot VIP fishing boat (Golden Gate FL)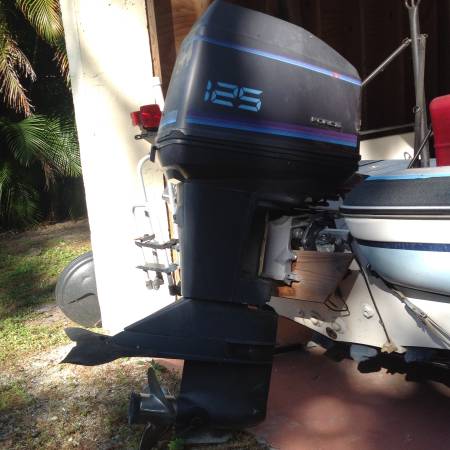 Fiberglass, hull in great shape
Walk-through style with live bait well.
Never in salt water.
Son bought it 9 years ago, worked on it for months, but then purchased a sailboat.
It became a decoration in my carport.
I am giving it away because I don't have a title for it.
It has a 125 hp 2-cycle outboard attached to it that I am asking $100 for...
it was last run a year and a half ago.
It is also on a VIP trailer that needs 2 new tires, but is in good shape...
asking $100 for trailer.