13' Sailboat Sloop $200 (Gouldsboro ME)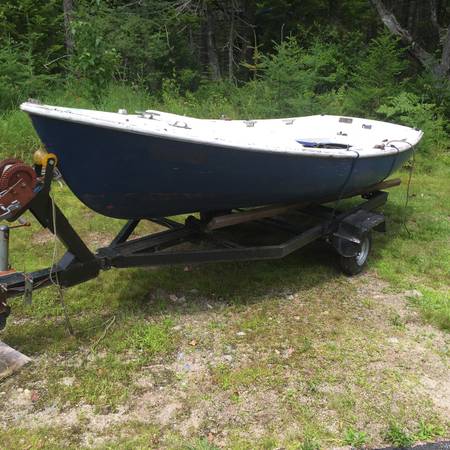 13' sloop Chrysler LS 13.
Been sitting out for a while- could use a good cleaning, but everything's there.
Sails are in good shape.
It has a trailer, though it leans a little (the post that has the crank is a little off kilter).
Priced for a quick sale- $200