Wellcraft 260 project boat (Hampton VA)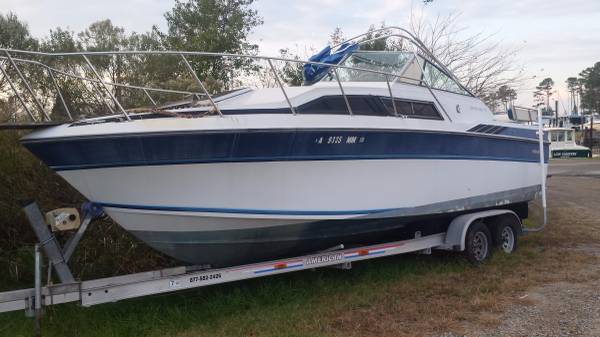 Wellcraft 260 project boat
Come get it and its yours.
Dont tell me you are going to come get it and then not show up.
That is really annoying and a real dumb thing to do.
Its a Wellcraft 260.
First come first served.
Motor is not in boat.
Outdrive is available for sale if desired ($200).
We need the trailer so NO it is not for sale.
No I will not take 500 pictures of the thing and send them to you.
The damn thing is free, just come get it.
Lets not waste each others time. No I will not deliver it to you, its already FREE!!
You will need to bring a trailer and we will transfer it from our trailer to yours
and then we will most likely never see each other again.
This will need to occur during the week between 8:00 AM and 4:00 PM.
Once we agree on a time, don't be a jerk and not show up.
I would not do that to you and you should not do that to me.
No I will not meet you on a weekend.
Boat is located at Dandy Haven Marina in Hampton.
I will see you on the water where I will be much nicer.