WELL CRAFT SUN CRUISER 288 (Gulfport FL)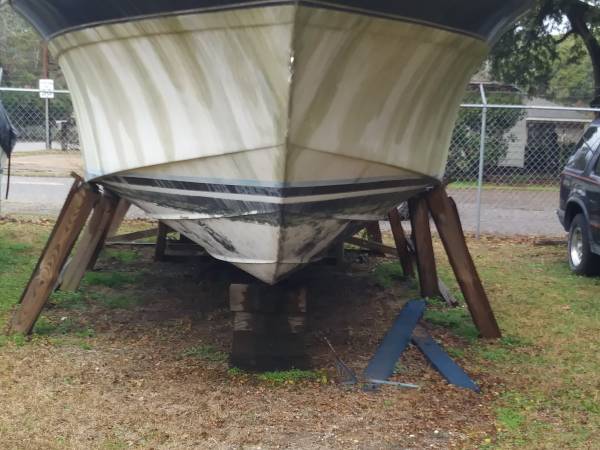 36 WellCraft
In deck motor
first come first serve.
Must have experience in removing boats off of make shift stand.
Its a 36 Ft LONG 6FT HIGH
boat it is sitting on a make shift wooden stand.
serious inquires only!!!
MUST HAVE A TRAILER BIG ENOUGH TO ACCOMMODATE THE BOAT!
PLEASE BE PREPARED TO TAKE THE BOAT IF YOU ARE COMING TO LOOK.