Tartin 27 Sloop (Deltaville VA)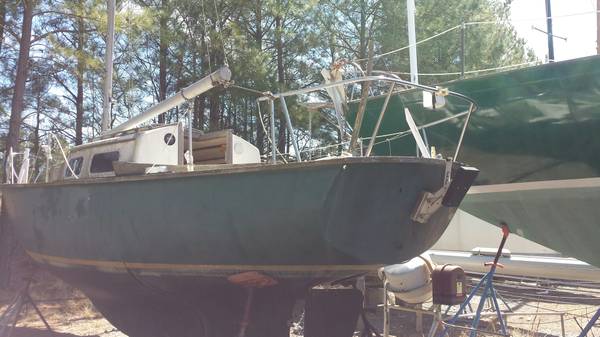 Tartan 27 sloop
Needs a lot of work, but since the boat is free, you can just put the money into rehabbing the boat.
The boat is currently dry docked
First person who wants to assume ownership gets it.
Anything that is in the boat comes with it
I am not gong up to look through it to detail it.