Solid 15' GLASTRON Family Pleasure Boat (Marion WI)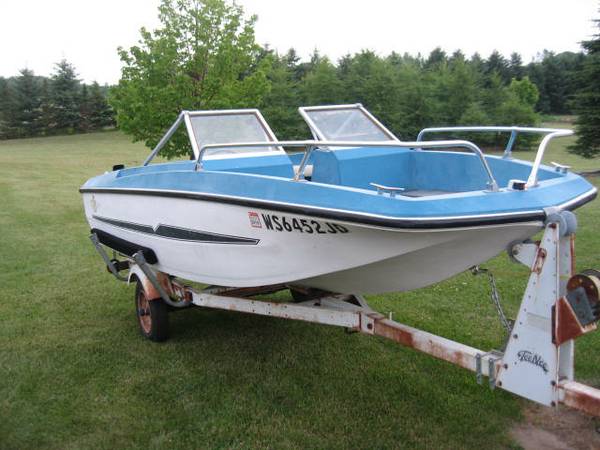 Fiberglass Modified V Hull
for the best of both worlds. . .
Room and stability of a tri-hull with handling characteristics
of a V-Hull! No leaks! Good Hull! Solid transom!
Has the single cable steering also, still intact and in good condition!
Had an 85HP Johnson Motor which is Max it is rated for that has been REMOVED.
NO MOTOR!
You could mount any small motor or even a trolling motor on this boat
for fishing or "putting around" small lakes. Or you can add a larger motor
up to 85HP if you want to GO FAST, WATER SKI, etc. Limitless possibilities.
Seats and interior will need some minimal work or replacing.
GREAT winter project. . . won't take much to do.
I bought it with that intention but never got around to it
and then sold the motor to someone who wanted it.
(Get a FREE boat with purchase of trailer. . . or take the boat FREE if you have a trailer!)