Gone - SAILBOAT 32' Crockett Cutter (Boston Harbor MA)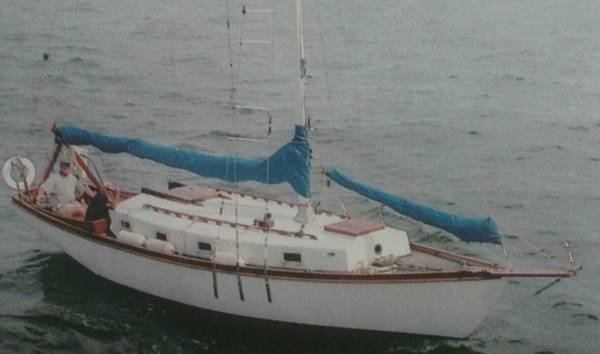 32 foot Sailboat 1947 fiberglass and gellcoat over wood
has slipping transmission .
Boom needs repair .
25 HP diesel Universal.
Fully equipped, been maintained, launched ,sailed, and hauled every year for the past 35 years.
Sleeps 4 comfortably, enclosed Head.
Comes with jack stands for winter storage.
Boat is in the water.
There is nothing like the traditional soundness of Wood.