Morgan 30-2 Sailboat (Pleasant Lake MI)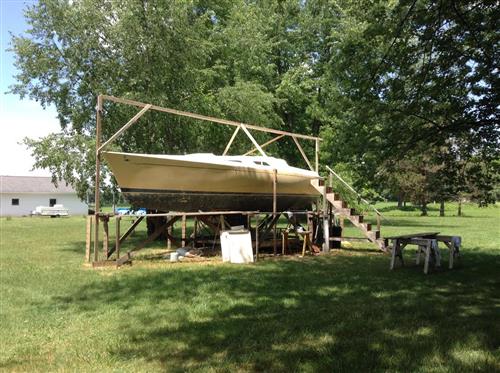 Morgan 30-2 sailboat
I listed this boat already once and had a great response
but after two of the "takers" bailed out
and the rest of the people on my list have not
responded back after I re opened the giveaway. She is listed again.
This is a 1973 Morgan 30-2.
she is currently in Pleasant Lake Michigan,
all equipment, mast, sails, included.
everything to make her sail again.
She has an Atomic 4 engine.
The deck was repaired and repainted in 2015.
She comes with a cradle.
This boat is available to anyone who can come get her.
She will need to be professionally shipped.