Merit 25 Sailboat (New Rochelle NY)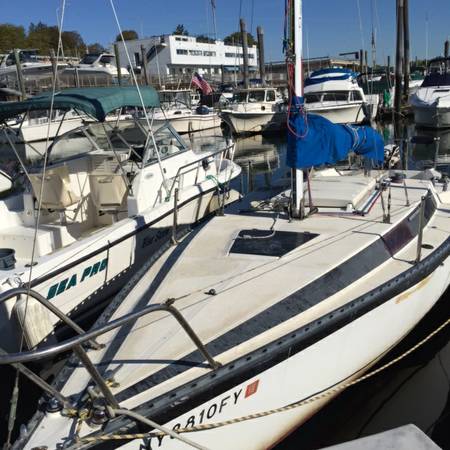 Merit 25 is similar to the J24
with some improvements.
This Merit comes with serviceable cruising/weekend sailing sails, a Johnson 9.9 outboard, and a marine head.
No trailer, which is the problem!
I'm moving and can't take the boat with me.
She's currently stored on land at the New Rochelle Municipal Marina.
She was in the water and sailing last year and everything worked.
The outboard started on the 3 or 4th pull.
Importantly, she needs to be launched by 5/31 or you'll have to pay summer storage fees at the marina.
Launch is already paid for, and you can get a mooring ball for ~$300 for the summer season.