Handmade wooden boat (Ravenna WA)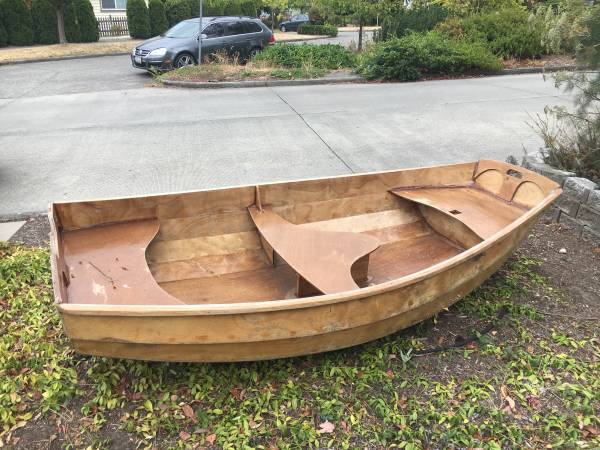 handmade wooden boat
construction of plywood and epoxy from a kit.
Approximately 7' x 4'.
Three seats.
Boat has been stored outside for 8 months, has a 1" hole in the bottom which can easily be patched.
Great project boat, has a spot to mount an electric motor.
No more space to store the boat, thats why it needs a new home.
See photos for condition.
Must be able to collect and move the boat yourself.