Great old boat for restore (Miami FL)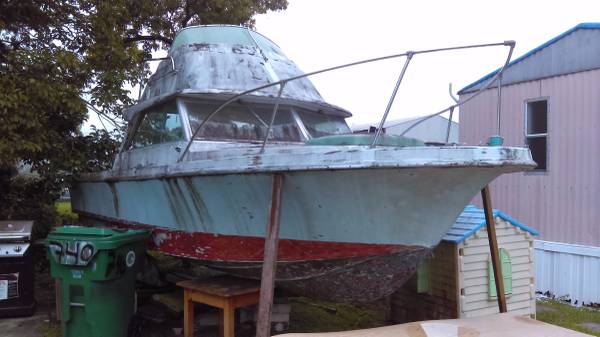 Great old boat
If you can haul it is yours for free!!!
This one has potential so if you refurbish it, it will be a dream boat!
Was my fathers but he unfortunately fell ill before he could make it look brand new.
Not sure the length but it would be a great fishing boat or to just cruise around enjoying the ocean and inlets.