FREE Grampian 26' Sailboat (Jacksonville FL)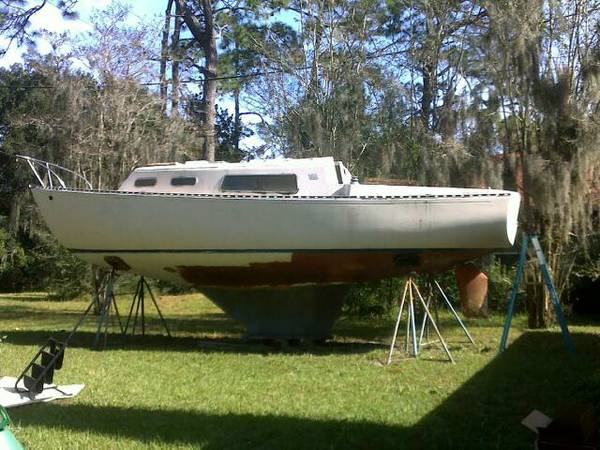 FREE Grampian 26' Sailboat
Moving must leave sailboat behind.
Got as a project boat but being transferred.
You move it, it's yours, requires sailboat trailer.
While we understand why one might ask, this is not a scam.
It is a project boat. Meaning it needs work!
If anyone wants it or knows someone who could get it to the Boys Club off Hecksher Drive, as a donation, all help would be appreciated.
If no takers then this little lady will be cut up and put in dumpster.