free 42 ft work boat (Tarpon Springs FL)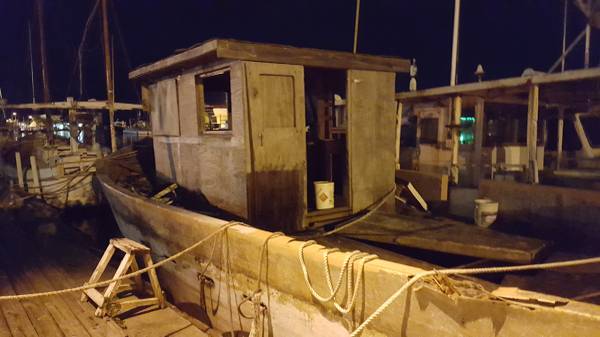 fiberglass over wood boat.
Someone started this as a project but never finished.
The motor is detroit 671 that is not complete and I don't think it's repairable.
Boat is not taking on water except when it rains.
The entire top half of this boat need to be fiberglass over.
The cabin was redone and the new glass is in the boat.
The boat is too big for a trailer and needs to be pulled out by another boat.