Gone - Free 26' Grampian Sailboat 1973 (Groton CT)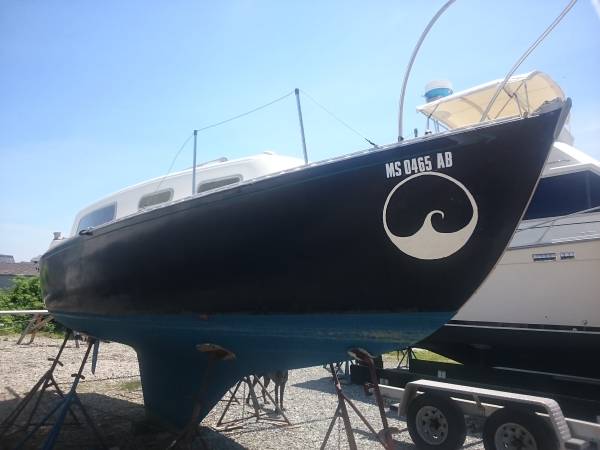 Free 26' Grampian Sailboat (1973)

I have a new boat, so I am giving this away.
Ready to sail, just took her out of the water May 17th.
Free with no engine.

Engine: $2500 to include 2015 Honda 9.9HP outboard.
Engine is almost brand new. Only 2 hours on it.
I have all required paperwork.
Free boat includes one 12V battery. Electric bilge pump, cabin & running lights work.
Jib is in good condition. Mainsail was repaired for this season and in good condition
I can include boat stands for free if needed.

Pay $2500 to include outboard motor and fuel tank. It is a 4-stroke, so no mixing oil in gas.
Overall this is a great boat and a fun weekender/cruiser in typical condition for her age.
Hull ID: MSZMT348G606
LOA: 26.00' / 7.92m,
LWL: 21.75' / 6.63m.
Beam: 8.33' / 2.54m,
Listed SA: 325 ft2 / 30.19 m2.
Draft (max.) 4.30' / 1.31m,
Draft (min.) Disp. 5600 lbs./ 2540 kgs.