Gone - Free 1975 Wellcraft V20 (Chesapeake VA)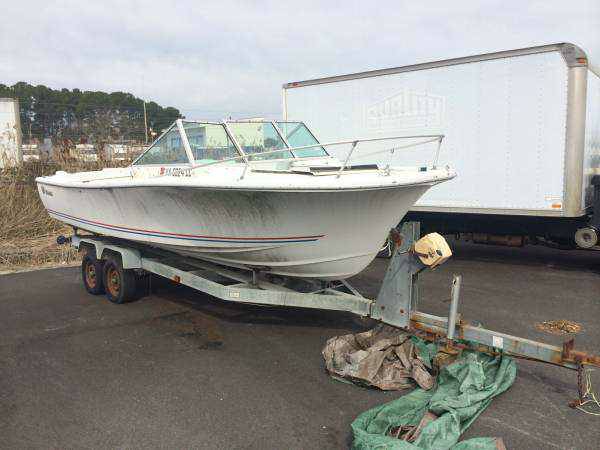 1975 Wellcraft V20 -
Hull appears to be in decent shape.
There is NO engine but has mercruiser 165 outdrive and all controls.
I do have a title but it was signed over and never registered by the place I got it from.
I'm betting that they will clear the title for you for a negligible fee.
THE TRAILER IS NOT INCLUDED!
We can figure out how to get it from my trailer to your trailer or wherever you need it.