Gone - Free 1974 Irwin 28.5 (APOLLO BEACH FL)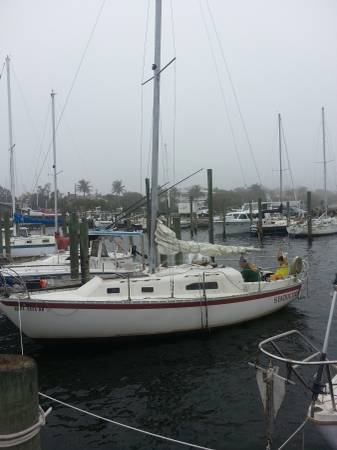 1974 Irwin 28.5
I would like to get rid of free of charge, I have been cleaning it up and slowly refitting it but Im ready to move on to other projects.
It has a volvo md2b diesel, runs but need new water pump (I have new in the box ready for installation) a working main and 135 Genoa a spare 150 Genoa needs restitching .
interior Cushions have been cleaned and recovered all items not permanently mounted to the boat were removed to facilitate cleaning. some running rigging has been replaced some is still in progress, many new parts to go with boat.
It does need work but its still a solid starting point.
The boat is in apollo beach. It is florida titled and registered.