Gone Free 1972 SILVERTON 30 ft Fiberglass Fixer-up (Webster MA)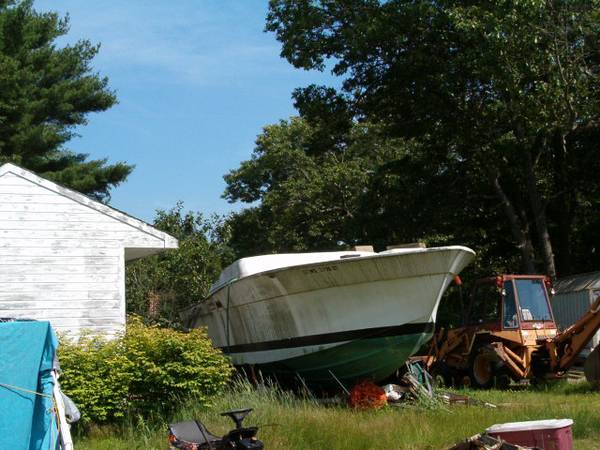 FREE! 1972 SILVERTON 30 ft
11ft Beam. Fiberglass, No dents. Sea Worthy.
Skeleton -Fixer-up Fishing/Pleasure Boat.
Heavy Duty Fiberglass Hall in excellent condition, No dents. Great Facade.
No Engine, No Transmition.
Free Boat also includes, free: 2 large Fuel Tanks, Stainless Railing, Edge Guard, 2 Refrigs., Toilet, Kitchen Counter with Waste Tank, Dining Settee, Sleeps 6.
No Trailer. Boat on stands ready for transport. Large trailer required.
CLEAN TITLE.
Also available: 400 Hp Chrysler Industrial with special hydro transmission, both rebuilt and sitting on pallet $500.00 for both.