Gone - Free 16 ft Searay PowerBoat 1989 (St Petersburg FL)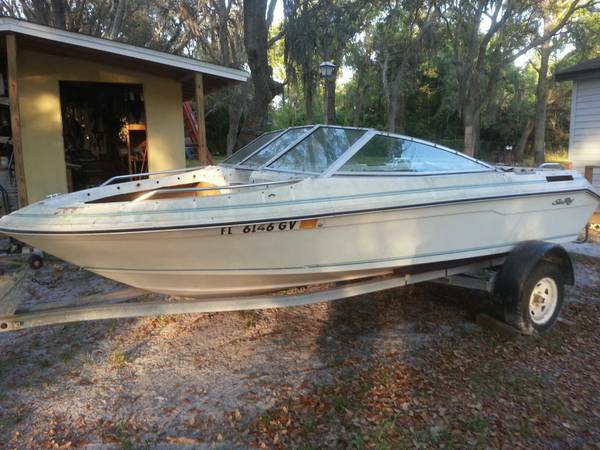 Free project boat!
Hull in great shape has all cleats windshield fiberglass and gel coat will polish up. furniture is gutting. Includes leather white sectional, which can fit in the boat. Has good gas tank.
Engine block is disconnected and in boat, you can scrap the old engine for cash.
Need motor and drive, controls, Had 3.0 mercruiser 4 cylinder with alpha one drive. Will take a v6 motor.
Need off my friends trailer tomorrow.
It does not come with trailer.
I will deliever for free St Petersburg and south Pinellas beaches Thursday.
Its in a back yard near 48th ave north and 18th st. Past owner had title, she is still looking for it, has Florida registration, easy to file for a duplicate title.
I have no time to work on it. The boat is now cleaner then pictures.