Carolinian Skiff Project (Weymouth MA)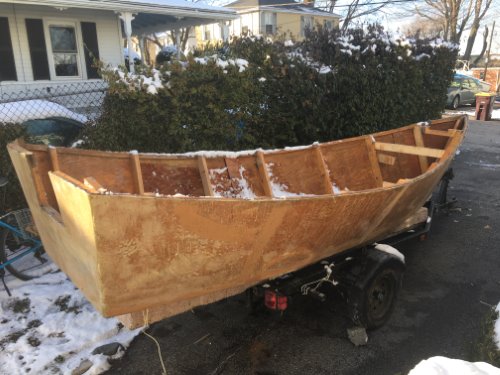 Carolinian Skiff
Not complete.
Started this boat down in Florida in 2016 with a plan of sailing it on the St. John's river.
I moved back North and brought it up here to Weymouth and never got a chance to finish it.
Marine ply and two coats of fiberglass on the outside.
Looking for someone that can take it over and finish it.
Comes with the trailer shown.
Also look at this Youtube as shows what the boat can look like when complete.
Complete it as per your own design. Many options.
email me - allan.claflin@gmail.com