Boat and trailer (Hacienda Heights, CA)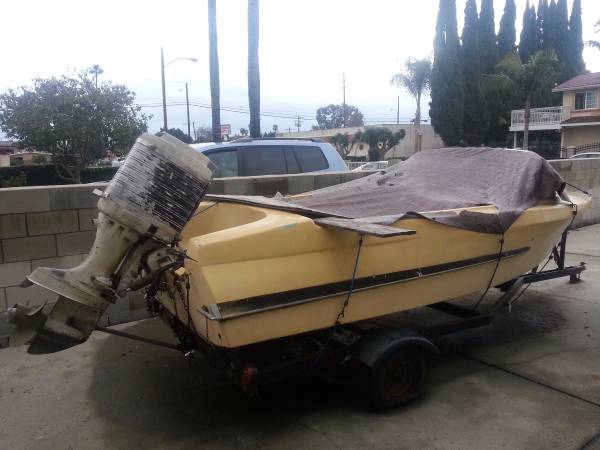 Boat and trailer Project
I do not have title for boat or trailer.
it is yours to do with as you wish.
It was given to me for free in non-working condition without title and I wish to do the same.
Trailer tires leak air and the trailer is not registered for operation.
Combined dimensions of boat on trailer: Length 20 ft., Width 6.5 ft. and Height 6 ft.