Boat and Trailer (Grand Mound WA)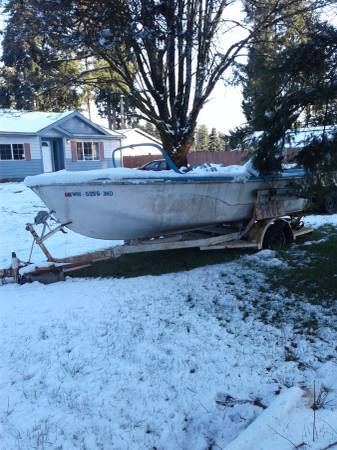 Boat and trailer with a home I bought.
Good repair project, or scrap and keep the trailer?
NO TIRLE FOR BOAT OR TRAILER.
Need magnetic lights, tire leak fast and it is full of stuff.
15 inch wheel with 6 lugs if you just want to bring another tire/wheel.