Boat and Tandem Trailer (Saginaw MI)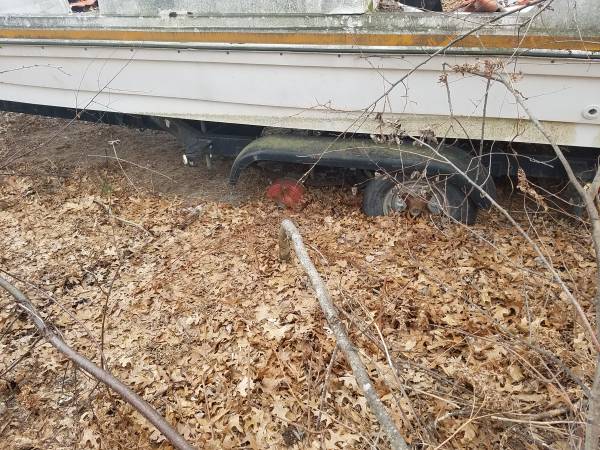 Boat and Tandem Trailer
ELMER FUD SHOWED UP WITH A 2 WHEEL DRIVE
AND A TRAILER THAT WAS HALF THE SIZE OF THE BOAT.
PLEASE DONT WASTE YOUR TIME IF YOU DONT HAVE THE MANPOWER OR EQUIPMENT.
Just as title says.
It's a very large boat with a tandem axle trailer.
Trailer has one wheel on it so you MUST have a way to haul it.
The bolt pattern is a wide 4 bolt so it's not standard.
Trailer is very heavy and nice if you put tires and wheels on it.
Boat is at least 23ft long and has a partially complete 6 cylinder motor.
Boat is ROUGH and is not in good shape. Boat probably junk.
There's money in the parts and trailer but I want it gone.