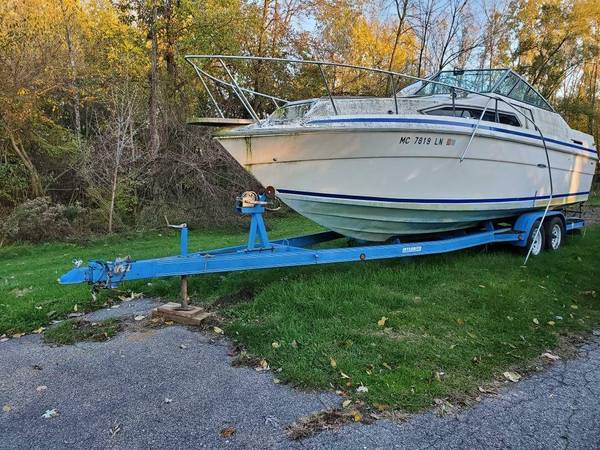 Big Sea Ray
Powerboat will go for FREE!
First come first served.
Fix it up and have fun or part it out and make a bunch of money.
There is probably several thousand pounds of steel, aluminum, cast iron and stainless in this boat.
There is also a hot water heater, potable water tank and a huge 100 gallon fuel tank.
I will even deliver this locally, no charge.
Or, with a deposit in place, you can borrow the trailer it's sitting on
to take it wherever you want and unload it.
So long as the trailer returns in the same condition as it left, you'll receive your full deposit back.