Bayliner Sailboat (Mission Bay CA)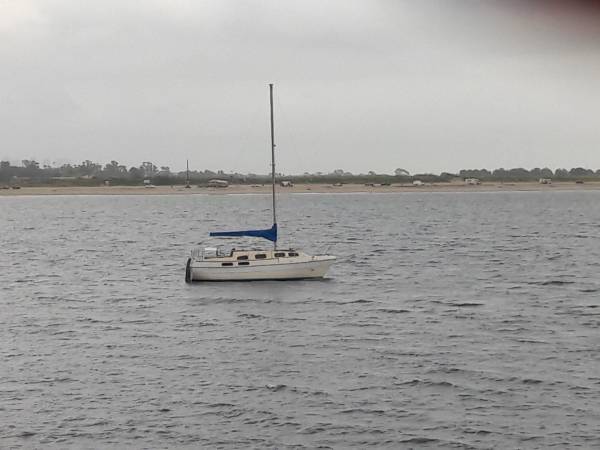 Bayliner Sailboat
Needs a couple hundred in registration and she is yours!
Must find a new owner within the next couple days before she gets cut up.
She is very dirty and needs a good cleaning...
All paper work in order legal title.
I will help with the DMV transfer to your name
She is a 1982 Bayliner 27 foot motor sailer and has a motor
I believe a 4cyl volvo diesel and transmission and an aluminum gas tank

Please save this sailboat from a fate worst than death!
Oh I guess for a sailboat getting cut up into pieces is death...
This could be a good little boat if someone would put some elbow grease into her...
she has a lot of life left!