AS IS Bayliner boat (Miami FL)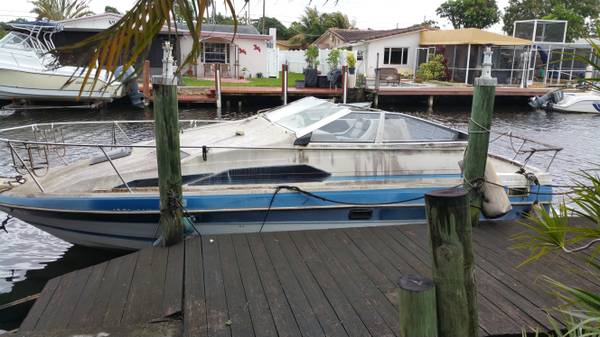 AS IS WHERE IS! Bayliner boat.
Doesn't run and no idea why.
No trailer. Boat is in the water.
Will need to be towed away.
Need gone ASAP.
email with questions. no scams, no money anything, just come and get it.
UPDATE: THIS BOAT IS IN BAD SHAPE! MOTOR IS BAD, INTERIOR IS FALLING APART!
IF IT WAS A QUICK EASY FIX, WE WOULDN'T BE GIVING IT AWAY FOR FREE!
Located in canal on boarder of Dania Beach