9m long wooden boat for free (Sylvania Waters AU)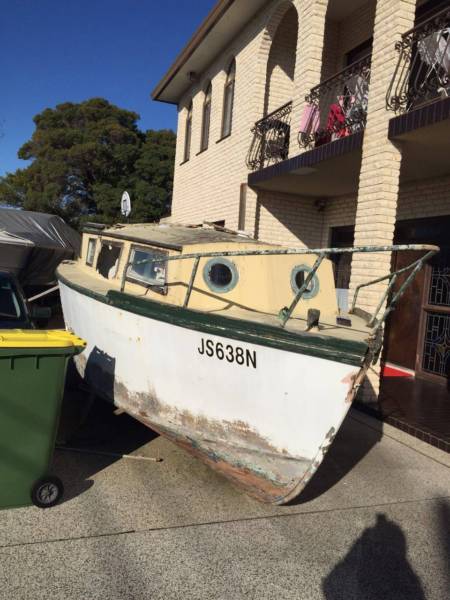 9m long wooden boat for free
Purchase over $1000 couple of years ago.
We are giving away this to clear our front yard.
The boat doesnt comes with motor, but they should be some useful part inside.
It doesnt have a trailor with it, currently hold up by couple pieces of wood stick.
You will need to organize a trailor and some helper to pick up this boat.
Please contact me if you want to make a time to see this boat.