88 Bayliner Capri (Lake Forest Park WA)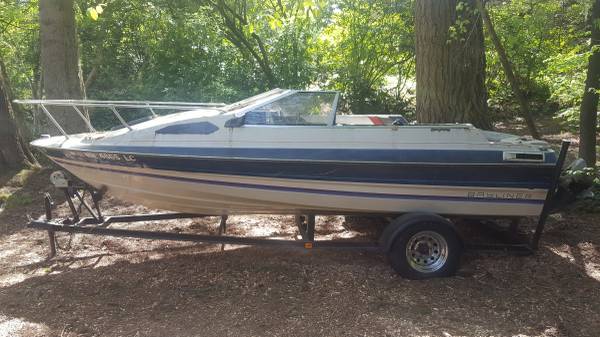 88 Bayliner Capri
Its a 19' with a rebuilt 350 chevy engine and a rebuilt OMC cobra transmission.
Both rebuilds happened a couple of years ago, with little hours since.
I was hoping to completely rebuild this boat but other plans have come up.
The boat was able to drive and had been taken out in Lake Washington
over the last couple of years (tubing and wake boarding) until the trailer axle broke.
I've misplaced the keys
and Im tired of looking at it and tired of dumping money into it.
No Parting out.
Must be towed or axle fixed.
Only contact if you are prepared to pick up asap!
First one who says they can get here to remove will be the first one to get it.