66 Chris Craft 31 (Bolton CT)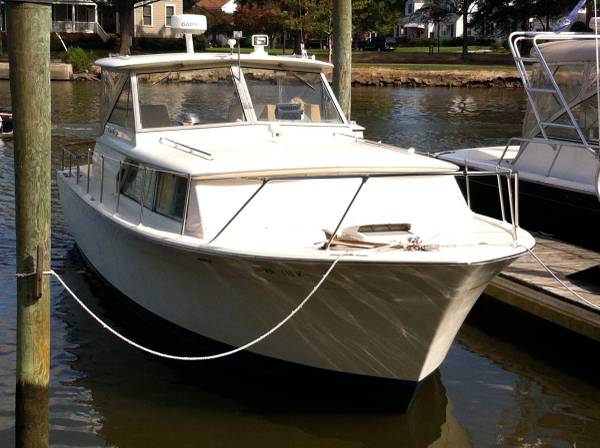 1966 Chris Craft 31' Commander
I purchased this beauty 6 years ago with the intent to use it,
but life has taken over and I never got around to getting the boat in the water to use it.....
Having been on land for the last few years I can't commit the time to make this dream happen
so I'm hoping someone out there who wants a project boat can make this a reality.
I've had the boat wrapped for the past 5 years,
but this part year the boats been uncovered and some water has gotten inside
All you need to do is haul her out and she is yours.
I have all the original paperwork for it,
boat survey from when I purchased the boat and comes with some extras.
Power - Antique and Classics
Make - Model - Chris-craft / 31 Commander
Year - Condition1966 / Used
Length - Beam31' / 11'3"
Engine - #11966 Chris-Craft 250
Engine - #21966 Chris-Craft 250
Fuel type- - Unleaded