'60 Starcraft 20 Chieftain (Detroit MI)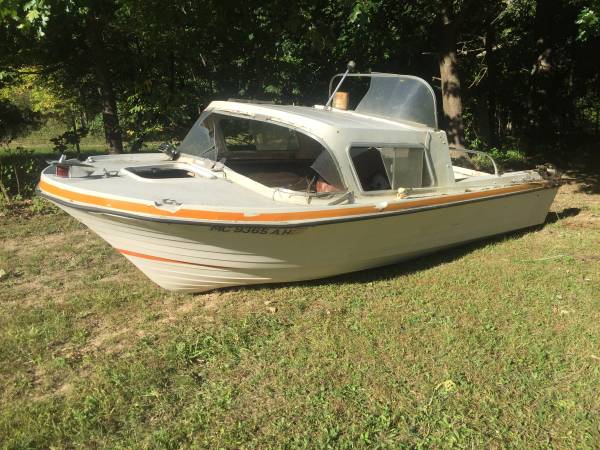 1960-something Starcraft 20 Chieftain
Fiberglass hull.
Both front plexiglass windshields are broken,
not sure what shape the hull is in but I thought I would toss it up here in case anyone had interest in it.
All or nothing. It will be taken to the dump next week.
No trailer, no motor, no title.
Classic boat that would be nice if redone.