54' Stardust Cruiser Houseboat (Atlanta GA)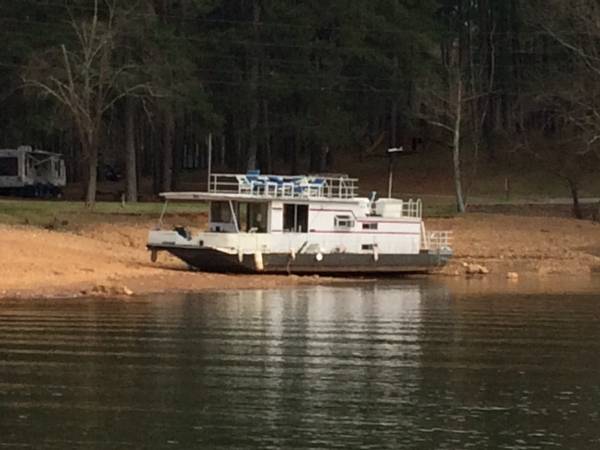 54' Stardust Cruiser Houseboat.
It is FREE to the First person who can REMOVE it from the water.
This boat MUST be removed from water to be properly fixed.
It has leaks in bellows and bottom.
It will float with pumps long enough to safety be towed to boat ramp.
MUST have a big trailer or know someone who can tow this away.
WILL NOT HOLD
FIRST PERSON TO SIGN OVER RESPONSIBILITY OF THIS BOAT AND CAN PROVE TO THE MARINA THEY CAN SAFELY REMOVE VESSEL WILL GET IT!