Gone 47' Antique Wooden Boat (Portsmouth VA)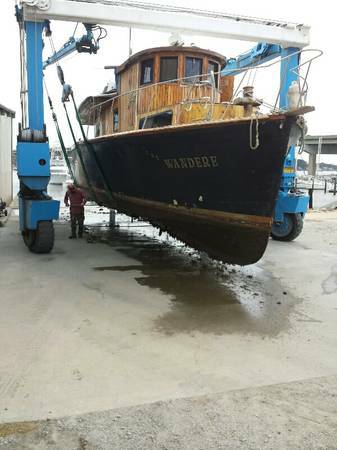 47' Wooden boat
that needs a restoration, Giving it away.
has two older Perkins 6.354m engines in it,
need work to get running. Is currently out of the water.
I am getting rid of the boat because i will not have the time to restore the boat with work and classes,
was trying to sell it, but wont have much time to meet people to pass on ownership.
You will be required to take over the storage slip of $376 until you move it or restore it, your choice.