40 ft Steel Hull (Port Angeles WA)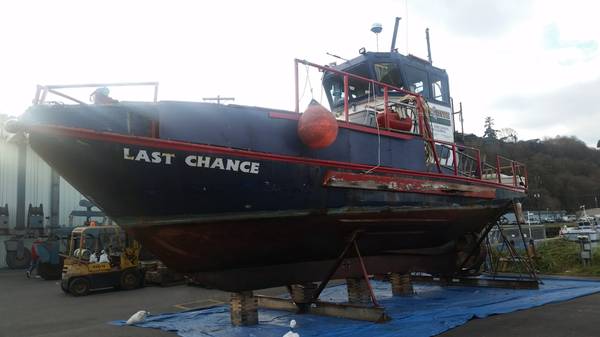 40ft steel hull and solid engine
Port Angeles and we are getting a newer boat.
This old sail boat hull was turned into a work boat with a wheel house huge prop
and Detroit diesel motor that runs great.
The rudder shaft broke so we pulled it out of the water.
It's 40 ft long all steel I'd guess 25k to 32k in weight.
It's free here in Port Angeles marina.
Fix the rudder stock and use it or scrap it.
This vessel is best for scrap.
The last Person backed out so please make sure your wife is ok first if you want it.
I have title
no it won't sail right now till the rudder is fixed and batteries charged.
It's old and poppy.
Get it or Let it go to scrap.