38ft wood boat V8 Detroit marine engine (Hudson FL)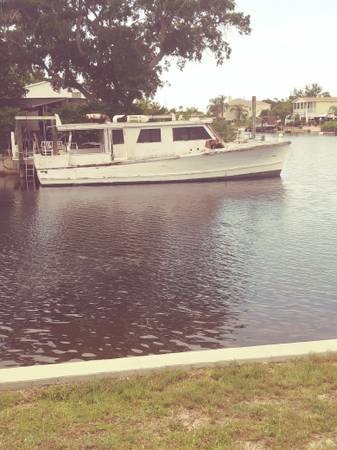 1978 wood Boat
is pretty much gone topside, hull may be rebuildable.
All hardware is still there!
Engine, trans. bow thrusters, gas geny, tanks, ect.
Lots of recyclable metal.
Floating, Leaks very little, hull is glassed 1in thick mahogany, may be savable.
The engine is a V8 Detroit marine, naturally aspirated.
Oil is clean in engine, no water.
NOT SEAWORTHY AS IT SITS