38' 1988 Ocean SS (Gibsonton FL)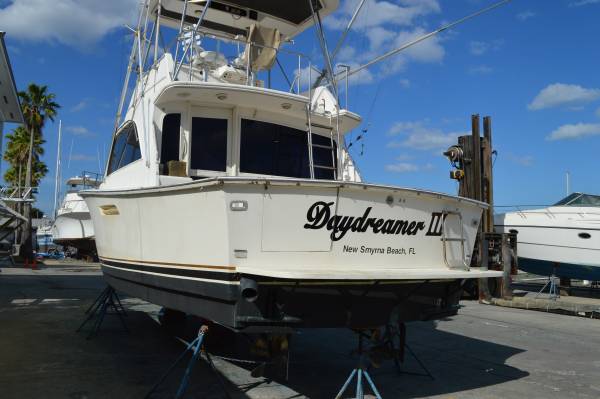 38' 1988 Ocean Super sport
I do not want to crush.
I am will to give it away.
Obviously, it needs work and does not include engines or generator.
I started working on it 2 years ago but my health has
worsened and i am not able to do any more work on it.
I am getting tired of paying the storage fees.
So if someone wants to put some work into finishing as great boat let me know.
Has new tanks, I replaced over 500' of wiring, and did fiberglass repairs on the bottom.
I got it from the Sea Turtle foundation where it had delaminated and taken on water.
It did not sink but bot about 6" of water in the engine room and front cabin.
It has been cleaned and repaired and is ready to have engines installed.