32 Marionette Yacht (Washington DC)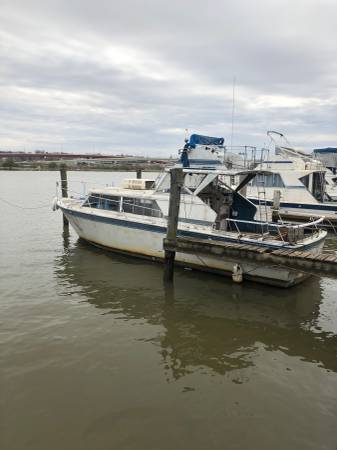 1968 Marionette 32' Yacht
This is an aluminium Marionette Yacht with flybridge and dual Chrysler 318 V8 power.
There is rot in the cockpit floor and we understand there is some corrosion on the bottom.
I was told the engines were/are winterized.
Does not appear to take on water (floats fine without a bilge pump)
This is a non-running project boat that is in water and needs to be towed.
It does not have a trailer, but there is a ramp nearby if you do.
Boat must be removed from current marina upon change of ownership
Can transfer USCG documentation